Ovenwright offers a professional oven cleaning service in Tyldesley. We do more than simply clean ovens though, we restore them to as near showroom condition as possible. So don't throw away your old oven, let us restore it to its former glory and save £££'s.
We are an independent, local family oven cleaning business, not a franchise, so we can keep our costs down. We're fully insured, use the safest and most Eco-friendly methods available and take great pride in our work.
Oven and Range Cleaning in Tyldesley
We'll first take away all removable parts from your oven including racks, shelves, side and back panels, fans and any removable hob parts. These are placed in our van mounted dip tank where our non-toxic, Eco-friendly chemicals will get to work.
While the chemicals work their magic we'll clean the shell of the oven. This is where the hard work comes in. Using Eco-friendly products again and with plenty of elbow grease we'll make the interior look like new.
If your oven doors are coated in burnt on grease and carbon then no problem. We'll remove the door where possible and where necessary and split it apart so we can clean and polish both sides of each pane. All removable parts are then returned to the oven and the whole appliance is given a final polish.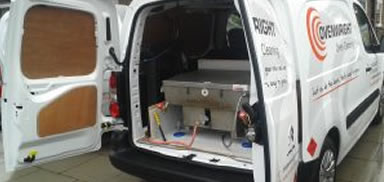 We only use the latest oven cleaning methods and eco-friendly non caustic products.
Oven Cleaning Process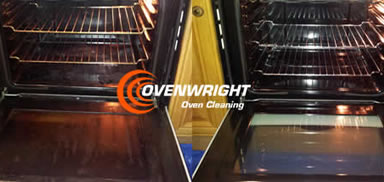 We guarantee customer satisfaction from our friendly & professional oven cleaning service.
Read Customer Reviews